---
"If you hate fast fashion, you'll love our subscription box"
THE GUILT FREE, CLUTTER FREE
EARTH FRIENDLY SUBSCRIPTION BOX

Seasonal Delivery.
Free shipping. Cancel Anytime.
Does the thought of not knowing if your products are fast fashion and contributing wasteful packaging drain you from enjoying shopping online?

That's understandable. Purchasing online products with plastic packaging not only has negative environmental impact but also comes with some major shopping guilt!

Empower yourself to be a conscious shopper while uplifting and empowering women artisans at the same time.

Our subscription boxes allows you to enjoy the best sustainable products without the guilt of wasteful packaging.

Doesn't it feel great when your purchases make the world a better place?

---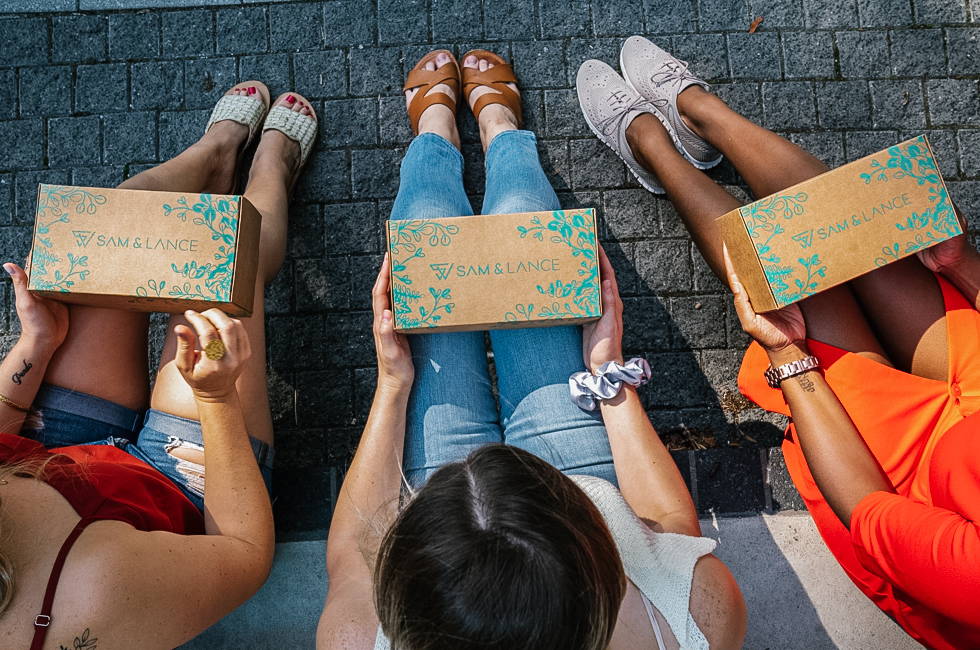 If you're a conscious shopper looking to find products that have less packaging, less waste and are kind to Mother Earth...You're in the right place!

If you're looking for products that:

✔️ don't make you feel guilty
✔️ you can compost the packaging
✔️ have plant based ink
✔️ pay fair wages to workers
✔️ are made by women (50% will be BIPOC owned businesses)
✔️ have minimal environmental footprint
✔️ plant a tree with every purchase

You'll want to become part of our Earth Friendly, guilt free subscription boxes. You can start receiving beautifully packaged, sustainable products delivered to your door every single season!

Doesn't it feel great when your purchases make the world a better place?

Choose from either the classic or exclusive box. Unsure which it pick? Take the quiz HERE! Plus save $20 when you sign up annually.

While you wait for your box to arrive you'll get access to our add-on market place with exclusive discounts on our marketplace products to be included as extras in this season's box.
Once your box arrives share with the community by tagging #sustainablesubscription on social.
---

Listen to what Leanne says when she receives her box each season!



Order your subscription box today - while supplies last! You'll receive your surprise end of May.

Ready to have your purchases make the world a better place?


CHOOSE THE BOX THAT SUITS YOU BEST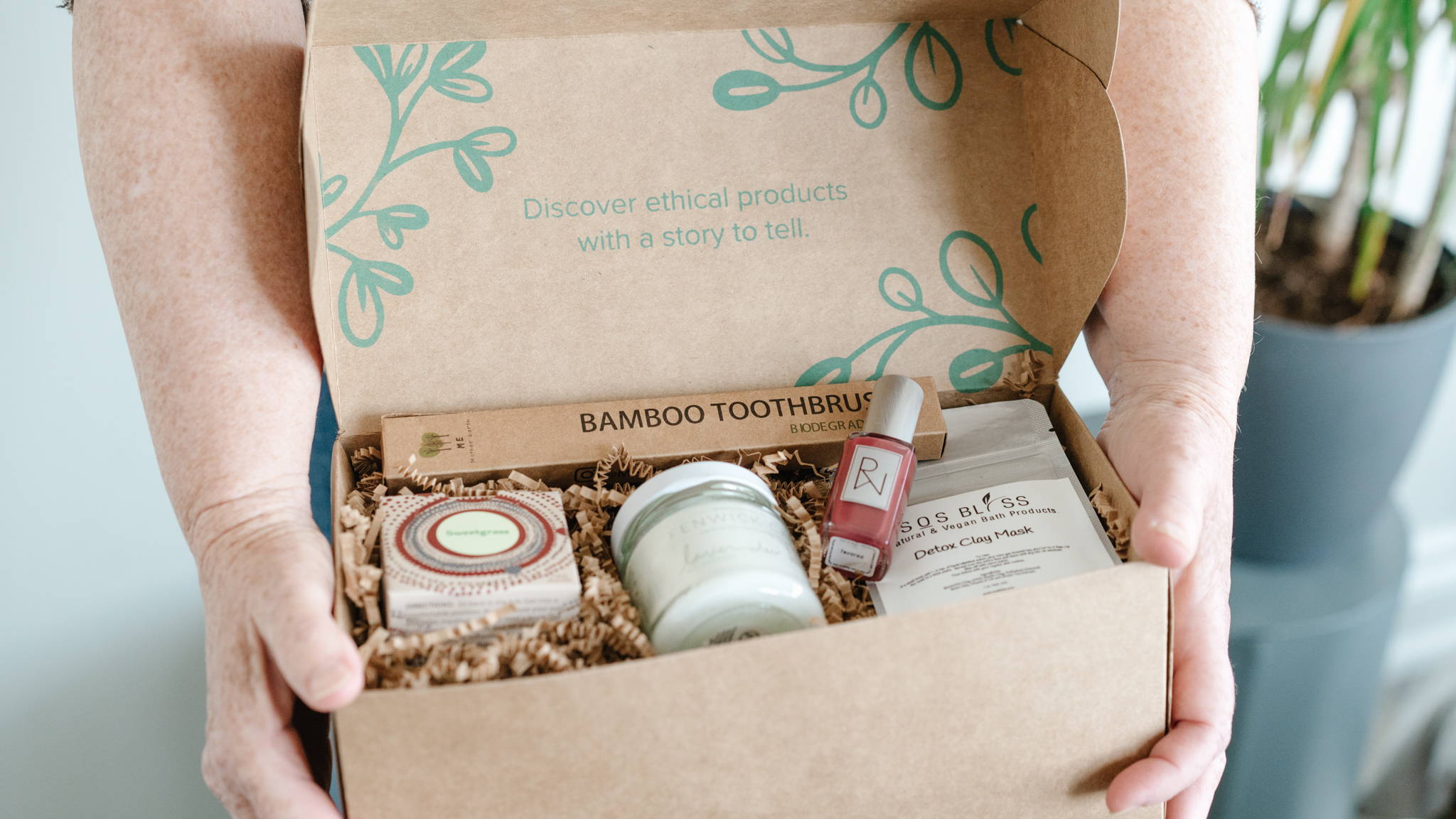 Includes a curated selection of 4-5 classic customer favorites from our site for you to try.
Save $20 when you pay annually!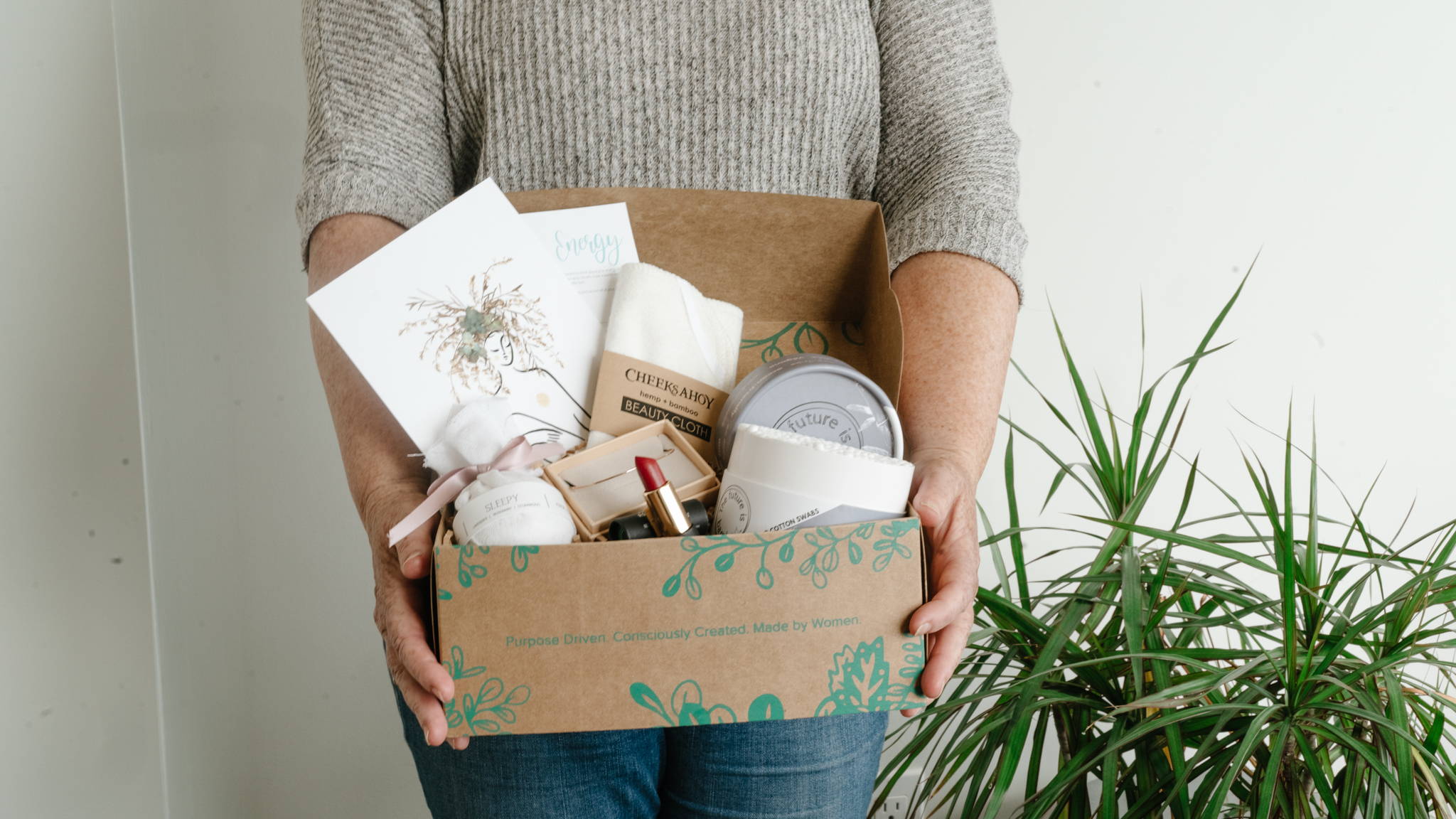 Discover 6-7 products that are only available through the exclusive subscription
Save $20 when you pay annually!
---
"By far one of my favorite subscription boxes I've ever received"
@wheelchair_rapunzel
"I normally don't go for subscription boxes because they're more than I need, but not this one! It was such a great box and exactly what I needed"
@benita_robledo
"I love supporting a Canadian company that supports great causes"
Inez, AB
How are the boxes packaged? I worry about plastic and waste
Each box is packaged with environmentally friendly boxes and paper. Even the ink is vegetable based! Learn more at samandlance.com/packaging
Can I return items in my box?
Unfortunately not. We recommend that you save it for a friend or donate it. If you are truly unsatisfied with an item for any reason please reach out to us.
Can I cancel my subscription?
Send us an email at hello@samandlance.com and we can cancel it at any time as long as it is within 1 week of the next box's shipping date.
What will be included in the box?
Check out our Instagram for the latest reveal updates and spoilers. If you want to learn more about each product (like where it was made, who it impacted, and why we are obsessed with it), our Instagram page is a great place to browse for that as well! Each box includes a curation of 5-7 products that are beautiful, useful, and give back!
The Spring box will be shipped end of May.