---
Custom Realtor Closing Gift Boxes

Unique closing gifts that empower women and give back,
all while making your clients feel extra special!
Tap into our robust selection of consciously created products all made by women that create a bad*ss social impact.
Customize With Our Concierge
We work with you to pick the perfect products for your custom box, and can add your companies branding or any other special touches and we work with any budget.
Once you send us the mailing addresses we handle the rest so you can focus on what you do best!
Are you ready to create Custom Closing Gifts?

✔️ Make your clients feel like a million bucks after they've just found or sold their home with you
✔️ Make them feel extra special and seen with a unique gift - this is too often overlooked!

Your clients will continue raving about their experience with you months after you're done working together. Your referrals and word of mouth funnel will keep growing.


YES! I WANT TO MAKE MY CLIENTS TO FEEL SUPER AWESOME with jaw-dropping, thoughtful gifts made by some seriously cool women!

Book a call with our gifting concierge below!

---
What women are saying....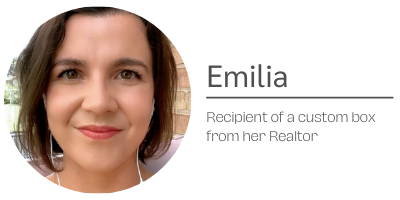 "Receiving such a thoughtful package from my business coach makes me feel seen, valued and understood. I am over the moon!"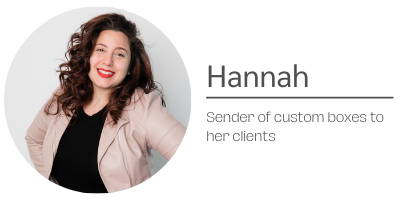 "I love that SΛM & LΛNCE has the same values as I do and are able to represent that with every gift box I send. It's such and easy process and having a gift box concierge saves me so much time and stress !"
---
Strengthen relationships, improve client experience or celebrate continued business with ethical products and gifts made by empowered women.

Show your appreciation with a gift box. Drive more sales with gift boxes curated to convert leads made by socially conscious women.

Welcome your client into a new home or celebrate the sale of their home with a custom gift box all with ethical products made by women-owned small businesses. Built for any price range.

"People don't remember what you said, but they remember how you made them feel"